📝
What is Lock Snapping
| ✍️
Paul Murphy
| 📅
May 20, 2021
| 💬
No Comments
Lock snapping is a method of break in entry that a lot of burglars will use to force entry into properties.

It is something that people need to be aware of with regards to securing their homes and this blog will go into detail on how you can do so.

You can save a lot of time, money and heartache by ensuring that your property is secure from lock snapping.

In this article, we are going to talk in detail about the tips and methods you can use to prevent your locks from being snapped.


What is lock snapping?
The euro-cylinder lock is a popular choice for commercial and residential properties, but it may not be the best one. Lock snapping, or "cylinder snapping" as some call it, can happen with ease on this type of door in seconds - without any skill required by the thief!
Euro locks are found mainly on UPVC doors (although they're used in many other types of construction), so if you have an upvc door at home, check to see what kind of cylinder your locking mechanism has or consult with a professional locksmith.
How Lock Snapping Is Carried Out?
Lock snapping
involves breaking the internal cylinder of a lock to manipulate the door open.
You may think that all the locks secure you but in reality, one lock can allow access to any other locked point on it. The cylinder -the weakest part of the system- controls everything behind your doors.
While some people think multi-locking points make them more secure, if someone knows how to break through the cylinder or manipulate it somehow, there goes your safety.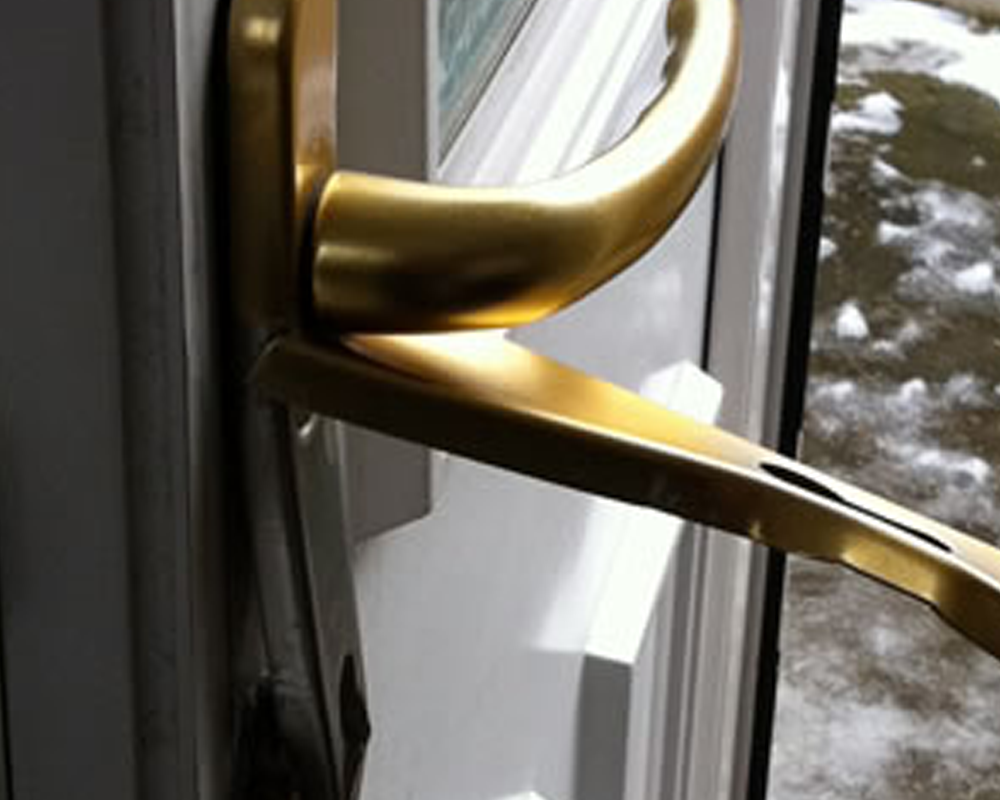 How Long Does It Take To Snap A Lock?
A thief can easily break into your home in a matter of seconds.
It takes very little skill and very little time. There are no real special tools or equipment required in order to carry this out. This is why it is vitally important that you are aware of what you can do in order to protect your doors.
How Common Is Lock Snapping In The UK?
Lock snapping burglaries are on the rise. The number of recorded cases in England & Wales has risen steadily since 2013.
Whilst lock snapping is a method of forced entry that burglars are using, most locksmiths are trying to combat this by ensuring the best locks are installed or recommended on every job.
Lock snapping is something that is easily prevented but there are still a lot of opportunists out there that are using this as a way to break into homes.
How Can Lock Snapping Be Prevented?
Anti snapping locks work as an excellent way to protect your doors and your property. They are designed in a way that has mechanisms to protect against this exact kind of attack on the mechanism.
What Locks Can You Use To Prevent Lock Snapping?
Euro cylinder locks are one of the most common lock cylinders found on doors. When it comes to preventing your door from snapping, SS312 diamond-approved euro profile locks have been tested and approved against this type of attack.
What else you should do to further protect your locks
- Change your euro profile cylinders for a more secure lock.
- A locksmith is required to ensure that it's fitted correctly - not fitting in a correct way will lead it prone to snapping.
- There are also different sizes of European locks, so make sure you get them fitted properly!
Ensure that you are aware of the best anti snap locks available and hire a professional locksmith that will do the job right.
Which Types Of Locks Are Most Susceptible To Snapping?
You need to ensure that any lock you have installed is approved to either SS312 Diamond or TS007 3*.
Ultion locks
are a great option and are specifically designed to prevent any kind of breach of this nature.
There are many more out there that are certified but it's essential that you are aware of this prior to installation.
How to Know If Your Locks Are Anti Snapping?
The
Sold Secure SS312 diamond standard
is a test for the amount of force required to break an Anti-Snap lock. A quality locksmith will test your existing locks and be able to tell straight away by breaking the lock mechanism.
If your locks haven't been replaced for a while, then the chances are is that they haven't been tested for snapping. If you have had locks installed recently, the chances are that they are anti snapping but there are other tell tale signs so you can find out.
Ensure your lock is an SS312 Diamond Approved Cylinder
If you want to be sure that your lock will stand up against an intruder, we recommend investing in a Sold Secure SS312 Diamond Approved Euro Cylinder. This is the highest level of approval for euro cylinders and it has been awarded only when all locks have passed rigorous testing by experts with decades worth of experience. You can find all of the Diamond approved locks
here
.
Make sure your lock is verified with the 3 star Kitemark Logo
The Kitemark logo can be found anywhere on the lock, it is usually found either in front or side of a euro cylinder. The Kitemark is not only a UK product and service quality trade mark but also owned by British Standards Institution (BSI Group). It's often used to identify products where safety are paramount such as locks.
Why You Need Anti Snapping Locks?
We hope that this blog has given you a bit of clarity as to what you should be looking out for when getting anti snap locks installed. If you are unsure about anti snap locks, then you should contact a trusted locksmith who will be able to give you the information you need.
If you feel your locks are outdated or installed incorrectly, then you should get in touch immediately. Anti snapping locks are excellent solutions to protecting your home and will go a long way in saving a lot of heartache and struggle.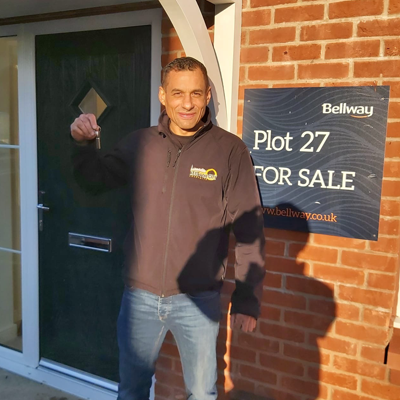 My name is Paul Murphy and I am the owner of Keys 4 The City Locksmiths. We operate around the Midlands, providing our customers with the best locksmith services.