📝
Why You Need An Ultion Lock Installation
| ✍️
Paul Murphy
| 📅
February 11, 2021
| 💬
No Comments
When it comes to Ultion lock installation, it is vitally important to know what they do and how they can enhance your overall home security.

We are big advocates of Ultion locks and they have been protecting the homes of thousands in the UK.

This particular article covers the benefits of Ultion Locks and why they are so essential for homeowners.
What Is An Ultion Lock
Ultion locks
are a more secure version of standard 3-star locks. Ultion locks are designed using stronger materials than what you get from your standard door locks.
Made From Durable Materials
Ultion locks are made from
molybdenum
which is a much denser material than iron. This means that it makes for a much stronger and more durable lock that will not only outlast most locks through general wear and tear but will also
prevent burglars from breaking it.
Accredited Lock System
Ultion is an accredited brand which means that
professional locksmiths
that have tested the durability and strength of the locks before giving it their certification of approval. Ultion has been awarded
Sold Secure Diamond accreditation
which is essentially the best certification a lock can get.
Double Locking Security System
The
double lockdown security system
that is fitted within Ultion locks makes it highly preventable to burglary and core damage to the mechanism. A series of attack pins are released when the lock detects an attack on the core locking system.
3 Star Drill Protection
The attack pins and the way that the lock is constructed protect it from drill attacks. This is a method that a lot of burglars are using as it works on a lot of standard locks. The 20 hardened steel and its lockdown mode make Ultion 3 star protected from drill attacks.
How Good Are Ultion Locks
At
Keys 4 The City
, we are massive advocates of Ultion locks. If you are in need of a high-security solution to the locks on your property, then Ultion is the way forward for you. Its ability to prevent burglaries through the cylinder lock defence design makes Ultion the go-to for many homeowners.
Why An Ultion Lock Installation Is Better Than Most
An
Ultion lock change
will save you a lot of time and hassle in the long run. They are slightly higher in price than what you would normally pay for door locks. However, what you are going to
save and prevent in the long term
is something you cannot put a price on.
Sold Secure Diamond Certification
Awarded with
Sold Secure Diamond certification
, you are guaranteed a lock that is going to help secure your property and prevent any unwanted visitors from getting into your property. Ultion also provides a guarantee should a burglary take place and should they breach the locking system.
If you ever need a reason to
upgrade your locks
and secure your home, then the
burglary prevention
Ultion provides you with is a big enough one.
Stronger Keys To Prevent Snapping
An Ultion lock also uses a stronger and much thicker key that will prevent snapping and the key jamming inside the lock system. Their
4mm keys
will prevent the key from snapping and bending out of position.
Can Ultion Locks Be Picked?
An Ultion lock is secured by design. This means the mechanism is designed in a way that is an
anti-snap, drill and pick system
. An Ultion lock is fitted with attack pins that will defend the lock and will prevent it from being damaged. This will ensure your door is secure and will prevent the lock defence system being breached.
Why Ultion Locks Are Needed In Your Home
Ultion locks are an excellent way to
secure your property
. They are one of the world leaders in terms of what they are doing regarding their testing and certifications to constantly improve their products.
The security features that go into making an Ultion lock what it is is something that we really try and push to our customers at Keys 4 The City. The anti-snap and burglary prevention systems in an Ultion lock will save you a lot of time and hassle down the line.
If you have any questions regarding Ultion lock installations or what exactly they offer, feel free to
contact one of our locksmiths
at Keys 4 The City.
We provide both commercial and domestic Ultion lock upgrades so feel free to get in touch if this is something you are interested in.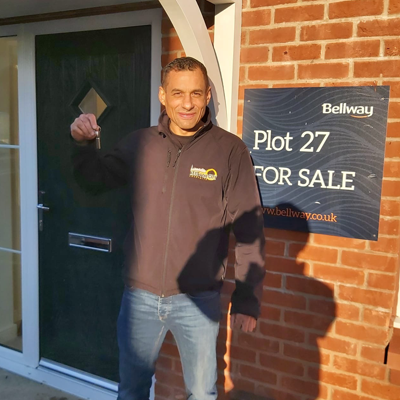 My name is Paul Murphy and I am the owner of Keys 4 The City Locksmiths. We operate around the Midlands, providing our customers with the best locksmith services.